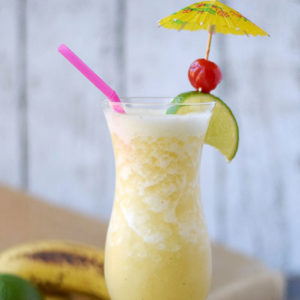 This creamy cocktail will win you over.
Ingredients:
*1 Ripe banana (sliced in half)
*1/2 cup coconut milk
*2 oz white rum
*1/4 cup honey
*1 lime juice
*3 cups of ice
Blend together for a minute or until smooth. Serve in a tall glass, and garnish with a slice of banana.