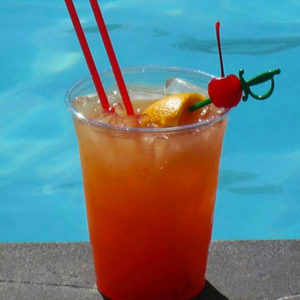 Caribbean Rum Punch is the national cocktail of Belize. It is the most popular liquor in the region.
Rum Punch is quick and easy to make.
*2 cups pineapple juice
*2 cups grapefruit juice

*1/2 cup coconut milk (or to taste)
*1/2 cup grenadine (or to desired tint)
Mix the above together in a large pitcher
Fill glasses w/ice;
add coconut rum and white rum in equal parts;
fill glass w/ juice mixture.
Stir, top w/ cute umbrella
This recipe yields 8-10 servings.